Out Of Stock
We're sorry, this item sold out
FREE SHIPPING
ON ORDERS OVER $99*
Orders over $99 qualify for free economy shipping to the contiguous United States, expedited shipping options are available at checkout. Orders placed after 10am EST will be shipped on the following business day.
Visit our Shipping and Handling page for more details, including information on shipping to Alaska, Hawaii, Puerto Rico, Military Bases, and all international orders.
Earn rewards points! (Learn More)
Earn up to Points for this item
Story
The A.S.98 Simpson is all about hardware. This relaxed silhouette features a wrapping front panel finished with studs, rings, and rivets.
Details
Leather Upper
Rubber Sole
1.5" Heel
7" Shaft
10" Circumference
MOTOCROSS
Want to be first across the finish line? Go off-road and add some serious attitude to your closet with these surprisingly versatile styles.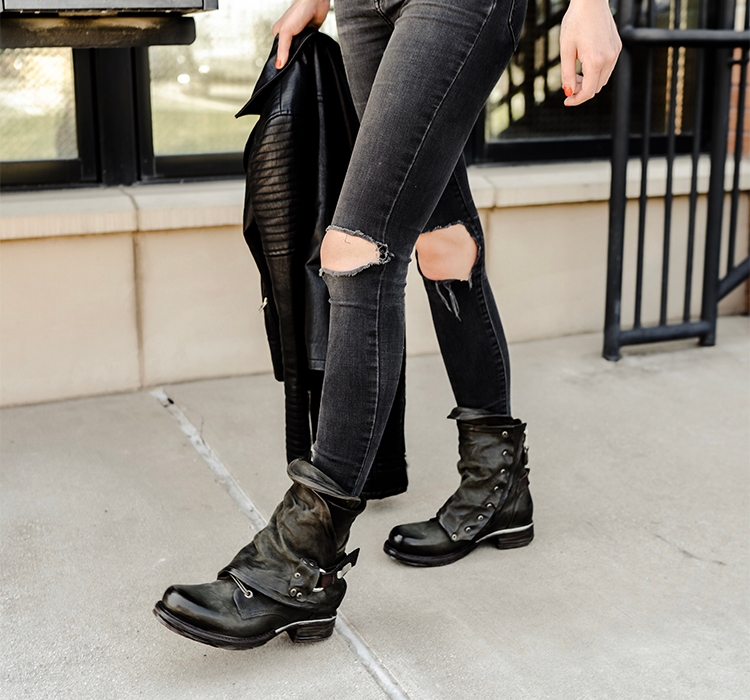 Customers also like these styles