Out Of Stock
We're sorry, this item sold out
FREE SHIPPING
ON ORDERS OVER $99*
Orders over $99 qualify for free economy shipping to the contiguous United States, expedited shipping options are available at checkout. Orders placed after 10am EST will be shipped on the following business day.
Visit our Shipping and Handling page for more details, including information on shipping to Alaska, Hawaii, Puerto Rico, Military Bases, and all international orders.
Earn rewards points! (Learn More)
Earn up to Points for this item
Story
*This is a final sale product not eligible for return.*
The A.S.98 Nit has a victorian spirit and tough finishes. Featuring bold silver hardware and D-ring leather 'laces'.
Details
Leather Upper
Rubber Sole
2" Heel
11" Shaft
11.5" Shaft Circumference
BUCKLE UP
These bold boots feature everything from classic clasps to mod-inspired statement buckles - No matter which style you choose, you'll be strapped in for the stride of your life.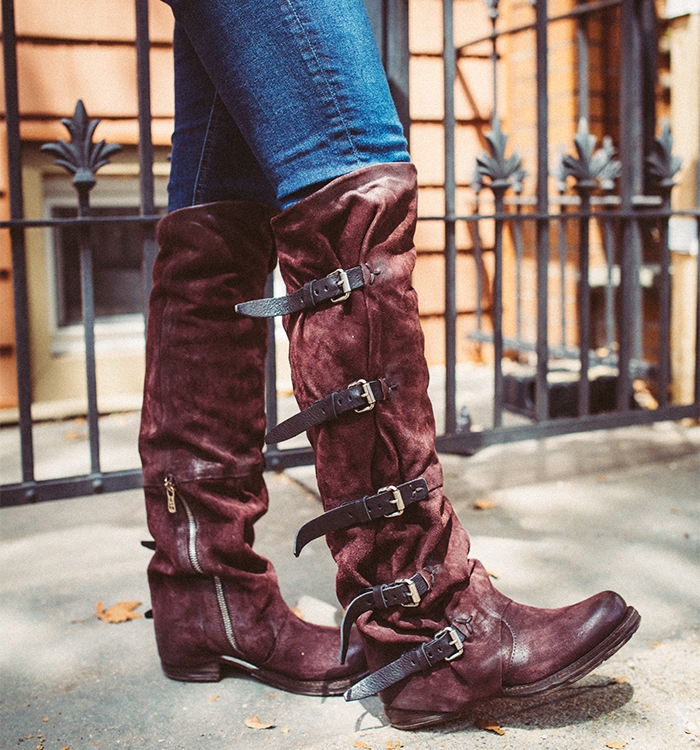 Customers also like these styles