Hobart Handbag - Final Sale
Hobart Handbag - Final Sale
Out Of Stock
We're sorry, this item sold out
FREE SHIPPING
ON ORDERS OVER $99*
Orders over $99 qualify for free economy shipping to the contiguous United States, expedited shipping options are available at checkout. Orders placed after 10am EST will be shipped on the following business day.
Visit our Shipping and Handling page for more details, including information on shipping to Alaska, Hawaii, Puerto Rico, Military Bases, and all international orders.
Earn reward points! (Learn More)
Earn up to 0 points for this item
Story
*This is a final sale product not eligible for return. Discount codes do not apply to the purchase of final sale items. *
The A.S.98 Hobart shoulder bag will keep you looking stylish, while keeping all your essentials close at hand! The slouchy leather exterior is buttery-soft to the touch and features a simple logo detail on the frontside of the bag. Inside the main pocket there are two interior slip pockets for small items and a larger zipper and snap pocket to easily tuck away your phone. This bag is the perfect size for every-day use, accompanying you to work, on a night out and anywhere in between!
Details
Leather Outer 
Fabric Lining 
8" Drop 
7" Height 
15" Width 
5" Depth 
Made In Europe 
HAUTE HANDBAGS
Designed with handcrafted leather and sleek hardware, keep your essentials close by with these chic styles.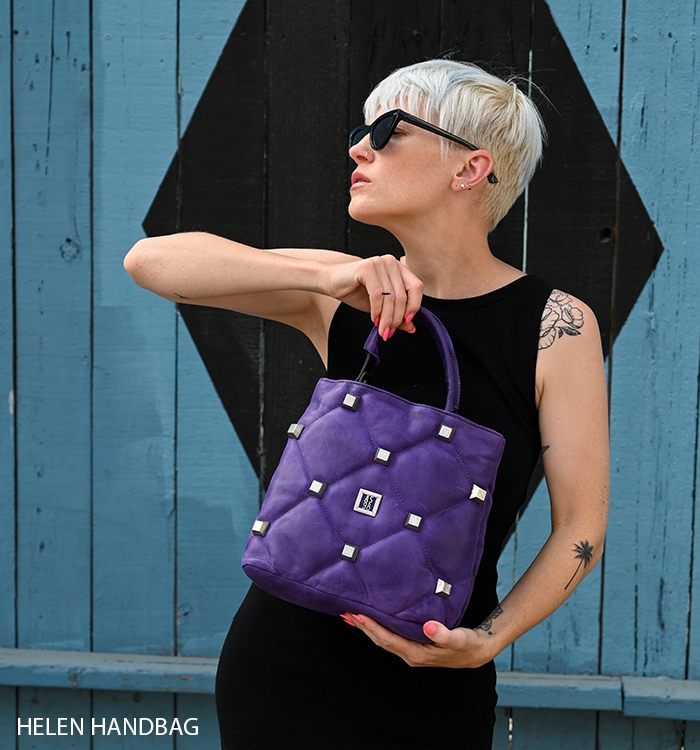 Customers also like these styles