Out Of Stock
We're sorry, this item sold out
FREE SHIPPING
ON ORDERS OVER $99*
Orders over $99 qualify for free economy shipping to the contiguous United States, expedited shipping options are available at checkout. Orders placed after 10am EST will be shipped on the following business day.
Visit our Shipping and Handling page for more details, including information on shipping to Alaska, Hawaii, Puerto Rico, Military Bases, and all international orders.
Earn reward points! (Learn More)
Earn up to 0 points for this item
Story
The Elmur from A.S.98 is part Chelsea boot, part combat look, and all style! The outside goring and lug sole ups the ante for comfort, fashion, and year round wear!
Details
Leather Upper
Leather Lining
Rubber Sole
1.75" Heel
9" Shaft Height
11" Shaft Circumference
Measurements are taken from a size 37
Made in Europe
ALL-SEASON BOOTS
It's always boot season at A.S.98! These lightweight styles will take you through spring, summer, and beyond- always unique, always original.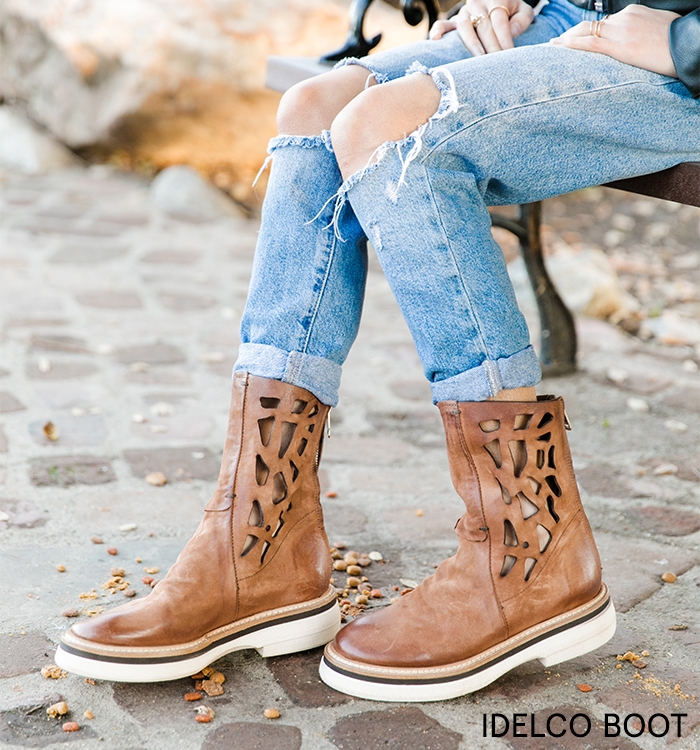 Customers also like these styles